Brush with Nature: American Women Artists Encounter the Landscape (1825-1885)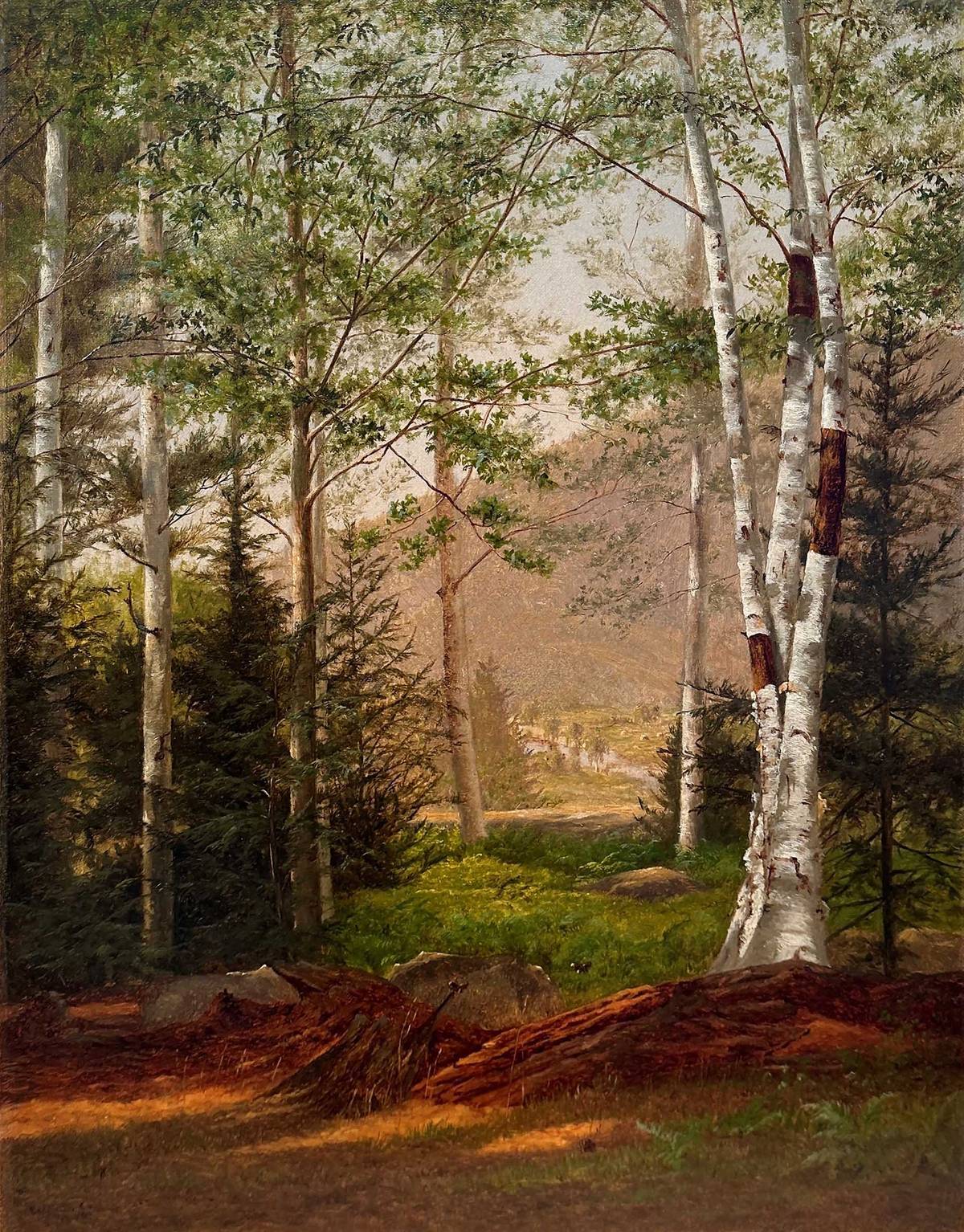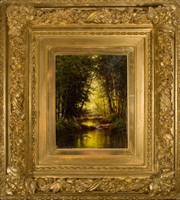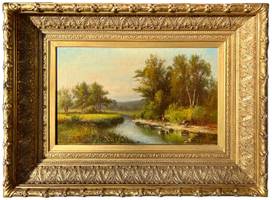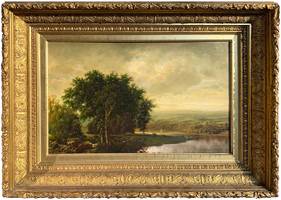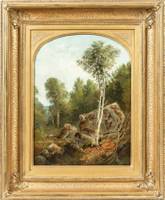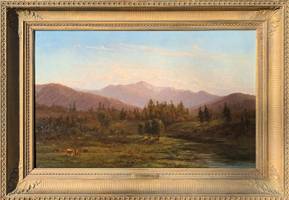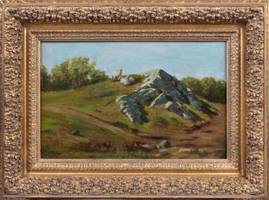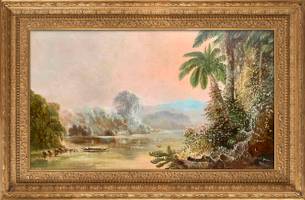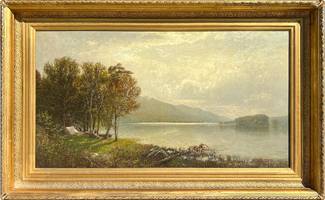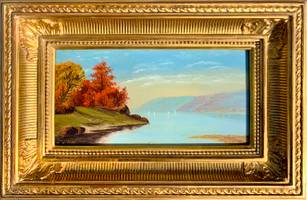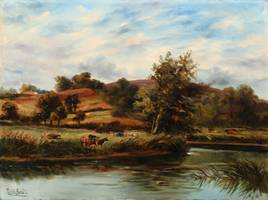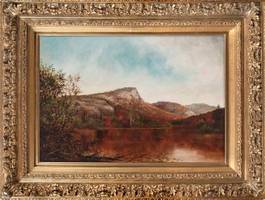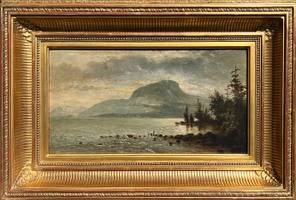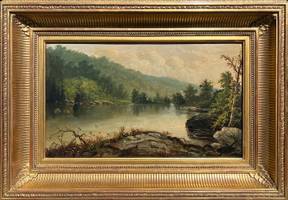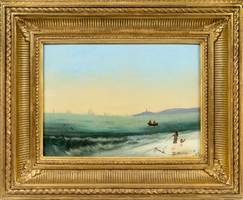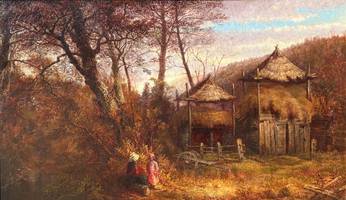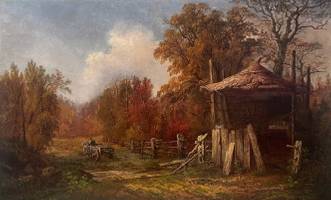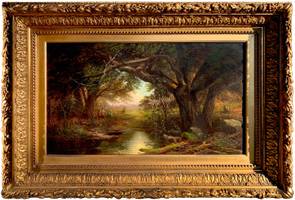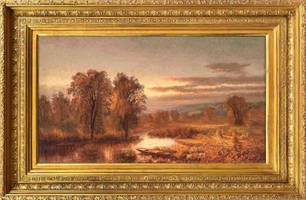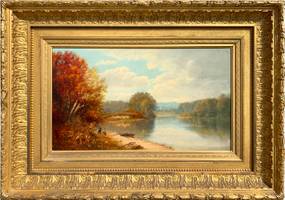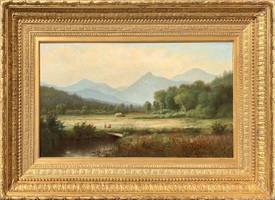 (New York, NY) Hawthorne Fine Art is pleased to announce Brush with Nature: American Women Artists Encounter the Landscape (1825-1885). The online exhibition and sale presents the work of nearly 20 American women artists who took up the brush and traversed the American wilderness in order to capture its unique, majestic beauty. The scenery of the Hudson River Valley, the Adirondacks, and the White Mountains is captured in more than two dozen works in oil and watercolor. The Hudson River School is most often thought of in terms of the male artists that filled its ranks. Brush with Nature shines a bright light on the women artists who contributed to America's first art movement.
Among the work to be shown is Sunshine in the Woods by Susie M. Barstow (1836-1923). A New York native, Barstow exhibited at the National Academy of Design and the Pennsylvania Academy and was an active member of the Brooklyn Art Association. In this intimately scaled work, Barstow uses reflected light on water to depict a woodland interior that appears to glow from within.
Julie Hart Beers (1835-1913), the sister of Hudson River School painters William and James McDougal Hart, is represented with several paintings including Summer Landscape, 1869, and Ducks in Flight, 1875. The earlier work captures a tranquil pastoral scene with cattle grazing beside a waterway. In the later work Beers uses ducks in flight to bring the forest to life.
Terns Diving along the Seashore and Blossoming Beach-Plum, two large-scale watercolor paintings by Fidelia Bridges (1834-1923), capture the vibrant coastal life found on the shores of New England. The latter work was exhibited with the American Watercolor Society at the National Academy of Design in 1899.
A favorite student of Asher B. Durand, Mary Josephine Walters (1837-1883) is represented with several autumnal scenes including Autumn River with Punt in the Reeds, Autumn Scene with Figures, and Hayricks [Possibly New Jersey Hayricks] c. 1870. Walters summered in New Jersey's Saddle River Valley where she often made studies of local farmyards. Hayricks is a large-scale work by the artist exhibited at the National Academy in 1876.
May Wheelock's (1841-1938) On the Esopus was exhibited at the National Academy just two years later in 1878. The early autumn scene features brilliant crimson and amber foliage against a crisp blue sky. While little-known today, Wheelock had a studio in the Y.M.C.A building just steps from the National Academy of Design.
Also included are works by Agnes Brown (1847-1932), Ann Sophia Towne Darrah (1819-1881), Rebekah T. Furness (1854-1937), Fannie Barber McClanahan (1858-1926), Ida H. Stebbins (b. 1851), Mattie C. Voorhees (b. 1861), Virginia Chandler Titcomb (1838-1912), Ella M. Wood (1888-1976), and Laura Woodward (1834-1926).
About Hawthorne Fine Art:
Hawthorne Fine Art is a Manhattan based fine art gallery specializing in 19th and early 20th century American painting. To access the Brush with Nature catalogue, please visit our website and click to download a digital copy: https://hawthornefineart.com/catalogues.