Drawn From Life: The Art of Mary Lane McMillan (1883-1976)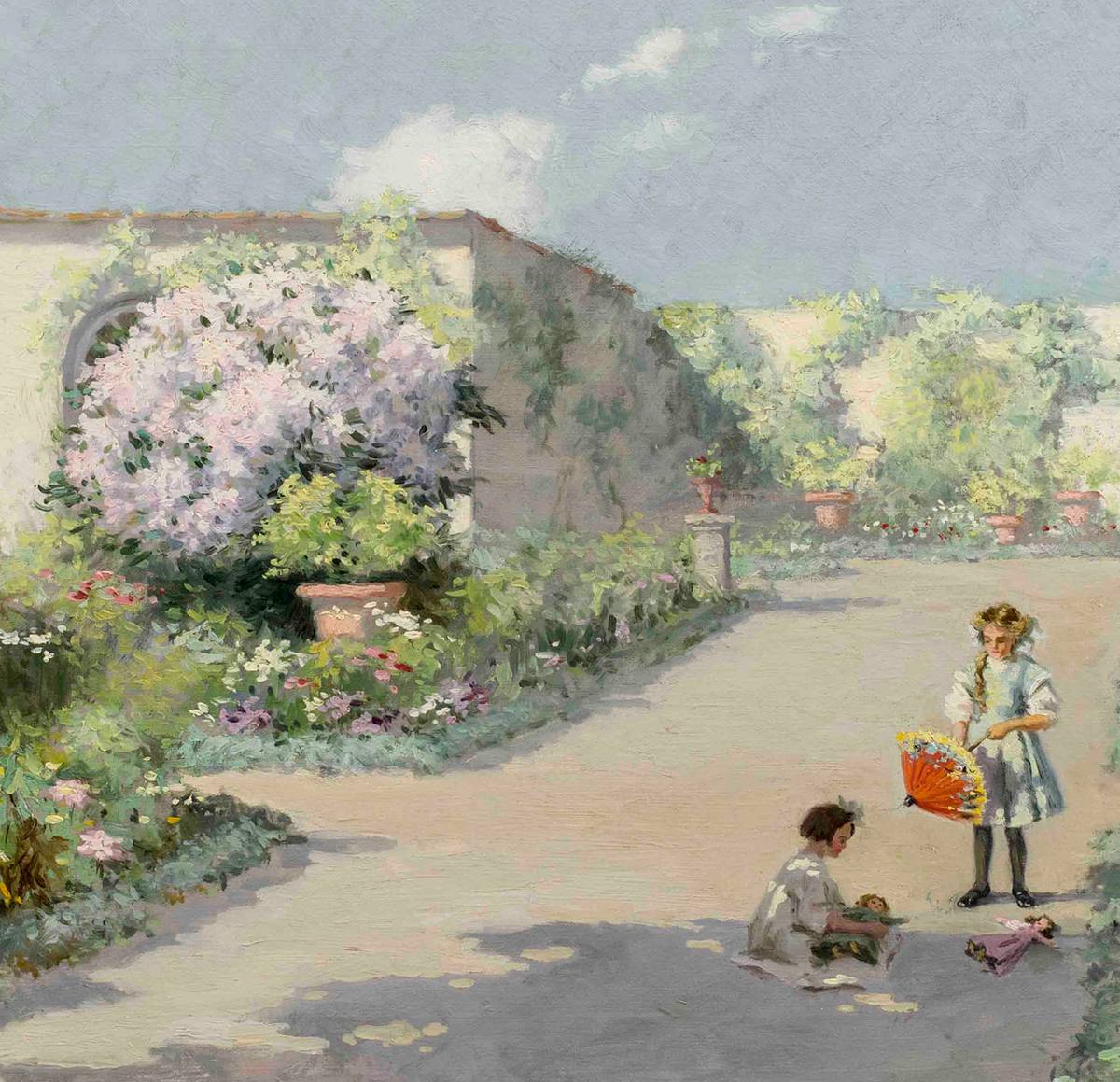 (New York, NY) Hawthorne Fine Art is pleased to announce a retrospective exhibition featuring the work of Mary Lane McMillan. Running from October 15, 2020 to December 18, 2020, Drawn from Life: The Art of Mary Lane McMillan (1883-1976) invites viewers to rediscover a highly talented and accomplished American Impressionist.
A native of Alabama, McMillan was raised in the congregation of Tuscumbia's First Presbyterian Church where her father James G. Lane served as pastor. The congregation included the family of notable American Helen Keller (1880-1968). Rev. Lane baptized Helen as an infant and years later would encourage his daughter to sit with her during church services to soothe her. Despite Helen's inability to see or hear, the two girls developed a friendship, a testament to Mary's kind, patient, and sensitive nature.
McMillan studied at the National Academy of Design and at the Chicago Art Institute. A student of renowned American Impressionist William Merritt Chase, McMillan spent the summer with the artist at his Italian villa in 1910. She exhibited regularly in Fort Worth, Texas before returning to New York in 1912 to focus on a career in book and magazine illustration. Her work appeared in many popular magazines including Life, Harper's Bazaar and The Saturday Evening Post. McMillan and her musician husband established the McMillan School of Fine Arts in New Rochelle, New York, and held summer classes in Belgrade Lakes, Maine.
The exhibition brings together more than 50 works in a range of media, including oils, watercolor, pastel, and ink, that span McMillan's nearly five-decade career. Together, the work reveals McMillan's skill, versatility, and the lasting influence of her teacher, Chase.
Among the work to be shown will be An Italian Garden, 1910, painted alongside Chase at his 15th century Florentine villa. The painting shares a striking resemblance to a work by Chase titled The Orangerie, c.1909. The girls featured appear to be Chase's youngest daughters Helen Velazquez (1897-1965) and Mary Content (1904-1943) with dolls from their father who was fond of giving out such keepsakes. It would be Chase's blonde haired daughter, Helen, who reappears in Young Girl with Parasol. Vivid watercolor sketches and floral studies on view reveal McMillan's delight in rendering her own flourishing garden with an impressionist's flair. The archway of flowering vines that greeted students at McMillan's summer school can be seen in Vacation School Maine and a similar flower festooned walkway is presented in Maine Garden Stairway. Elaborate patterns of light and shadow can be seen in works such as the unique architectural work, Red Window Sashes. McMillan's pastoral scenes of Maine will be on view along with View of Penobscot Bay which highlights the industrialization of New England. Study of a Nurse shows McMillan's deft use of pastel in quickly capturing the likeness of her caretaker, while more fanciful portraits can be seen in Woman with Parasol and Girl with Fan.
Also featured will be Cherokee Rose Floral Still Life, a work by notable Floridian artist Catherine Stockwell (1895-1983), a friend and roommate of McMillan in her later years.