Going Places: Women Artist Travelers in the Early 20th Century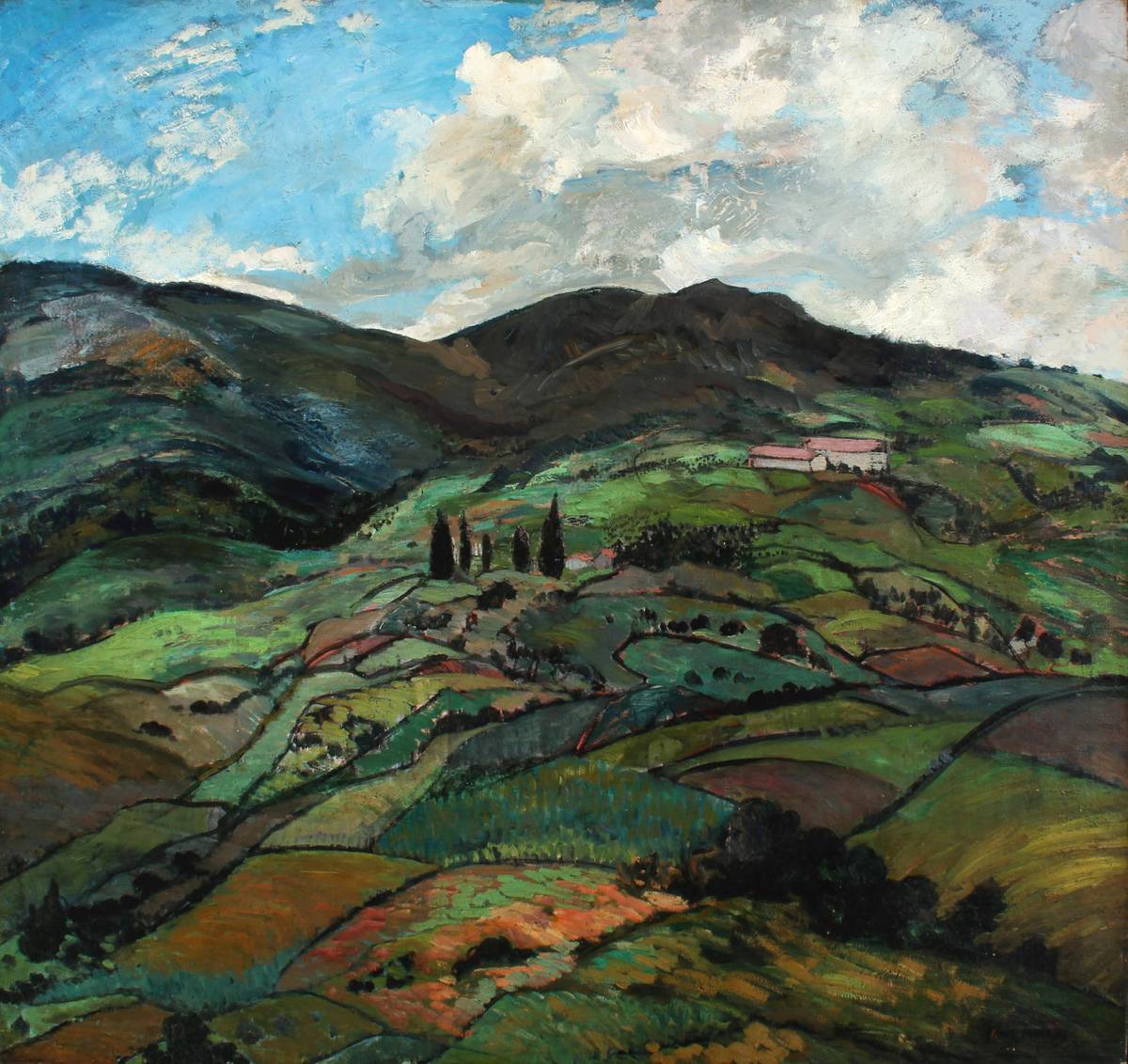 (New York, NY) Hawthorne Fine Art is pleased to announce its upcoming exhibition Going Places: Women Artist Travelers of the Early 20th Century. The exhibit will highlight American women artists who traveled throughout Europe, and the far reaches of Asia and North Africa in pursuit of their art. Featuring over 30 works by 15 artists the exhibition brings together new acquisitions and rarely before seen work by a group of intrepid women artists.
Ohio native, Alice Lolita Muth (1887-1952) will be represented with nearly a dozen works from a career that spanned four decades and three continents. Muth lived in France, and in Spain completely immersed in the culture before settling in North Africa. Vivid and animated, her work includes landscapes such as Rolling Fields, Mountain Landscape, and Countryside Villa and portraits such as Portrait de Deux Tunisiennes.
Also included is Women and Children in Anticoli, c.1908-1910, a major work by American Impressionist Martha Walter (1875-1976). A new acquisition, the work depicts washerwomen with their children returning home after a day of labor in the hilltop village of Anticoli Corrado, just north of Rome, Italy.
Lilla Cabot Perry's (1848-1933) Theater Posters, Ikao, Japan, 1900 depicts colorful theater banners and architectural details before a majestic mountain landscape. A native of Boston, Perry lived for nine years in Giverny, France where she was a friend and neighbor of Claude Monet. She later spent three years living in Japan.
Historic landmarks are featured in several works by Anna Mary Richards Brewster (1870-1952) including Triumphal Arch, Orange, Arno River, Florence, and The Weald, Cambridge, England as well as a watercolor by Mary Lane McMillan (1883-1976) entitled The Tower of the Palazzo Vecchio, Florence, c. 1910.
Bustling street and market scenes include Street Scene in Biskra, Circa 1910 by Jene Peterson (1876-1965), Market Street Scene by Helen M. Goodwin (1865-1955) and The Fountain at Amalfi, Italy, 1921 by Martha Wood Belcher (1844-1930).
Other works include Portrait of a Man, c. 1870-1880 by Mary Cumming Browne (1861-1939), Mother and Child by Pauline Palmer (1867-1938), From My Window, Concarneau by Edith V. Cockcroft (1881-1962), Street Scene, Bruges by Ruth Anderson (1891-1957), Figures by a Fountain by Theresa Bernstein (1890-2002), and Garden with Fountain by Florence Robinson (1874-1937).
About Hawthorne Fine Art:
Hawthorne Fine Art is a Manhattan based fine art gallery specializing in 19th and early 20th century American painting. To access the Going Places: Women Artist Travelers of the Early 20th Century catalogue, please visit our website and click to download a digital copy: https://hawthornefineart.com/catalogues.